Markham East Vision Centre is a family owned and operated full-scope optometry practice and optical center. We pride ourselves on quality eyecare and affordable yet stylish eyeware.
Meet Our Team
Since 2009 Frank has Directed Markham East Vision into one of the Most Highly Rated Optometry practice and Full-Scope Optical center in Markham . Frank's ability to speak/understand Multiple languages coupled with his unmatched customer service skills places Markham East Vision on another Level. Frank's ultimate goal is to provide affordable eyewear that fits every budget. With his Exclusive Partners such as Cartier, Dior , Gucci, Nikon, Tom ford, Tiffany etc. he thrives each day to make this possible.

"When you shop with us, you're not just empowering people to fulfill essential everyday activities such as reading, studying, or working. You're also helping them to immerse themselves in the things that make their lives special, whether it's hobbies, travelling, or spending time with loved ones"

Frank Dhanji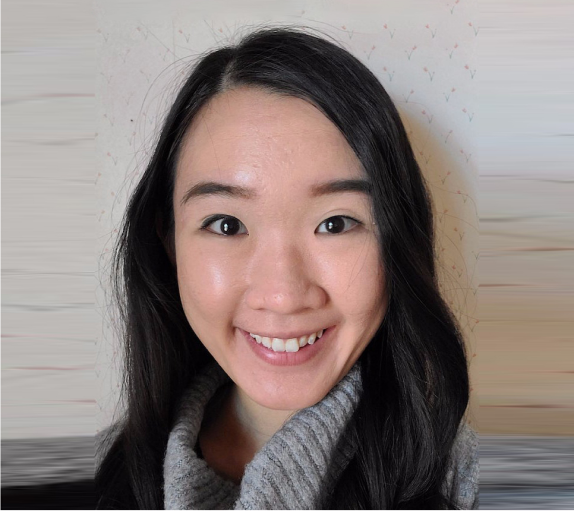 Dr. Ching was born and raised in Markham, Ontario. She completed her undergraduate studies at Western University where she obtained her Bachelor of Medical Science (BMSc) with honours and distinction. She then attended The University of Waterloo School of Optometry and Vision Science and graduated with honours. She is licensed to fit contact lenses, prescribe therapeutics, diagnose and manage ocular diseases. Her interests include pediatric care, myopia control and dry eye management.

While in school, Dr. Ching received a grant to provide eye care to students at a local First Nation school on Manitoulin Island. She served as an executive member with the Canadian Association of Optometry Students where her team attained second place in the Optometry Giving Sight's World Sight Day Fundraiser challenge. As well, she helped launch two educational videos on their YouTube channel. You can explore these videos through their channel, CAOS.

Today, she is an active member of the Ontario Association of Optometrists and Canadian Association of Optometrists. During her free time, she enjoys baking, sketching and hiking with family and friends.

Dr. Ching is able to speak to Cantonese.
Book an Appt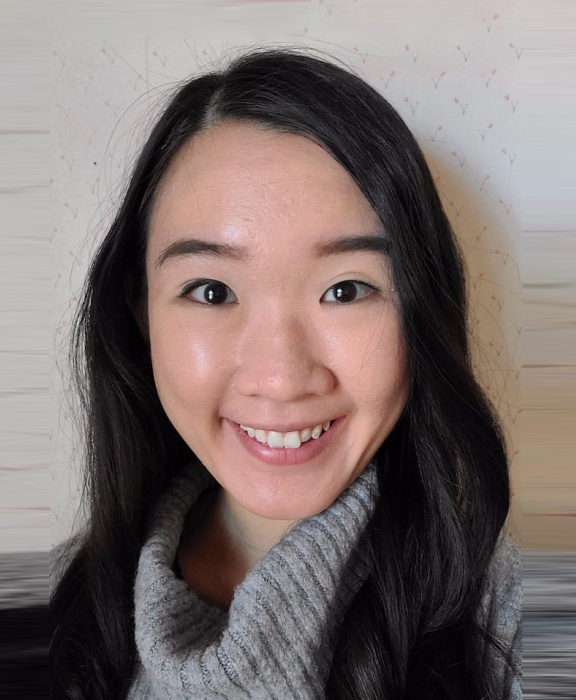 Dr. Fung was born in Quebec and moved to Ontario at a young age. She completed her undergraduate studies at the University of Waterloo in Biomedical Sciences with minor in Management Studies with Honours. She completed her dual Doctor of Optometry degree and Masters in Vision Science at the New England College of Optometry (NECO) in Boston, Massachusetts, USA.

During her clinical externships, she served many underserved population communities in the Boston area, patients at a contact lens specialty clinic in Massachusetts, veterans at the New Hampshire Veteran Affair's Hospital, and grid lock communities in the rural outskirts of Alaska with Bethel, Alaska Indian Health Services. Her dynamic clinical experience has exposed to a wide variety of diseases and cases related to pediatrics, contact lenses, dry eyes, and ocular diseases including glaucoma, macular degeneration, and diabetic retinopathy. Dr. Fung is licensed to prescribe contact lenses, and Therapeutic Pharmaceutical Agents (TPA) to treat various eye diseases.

In school, Dr. Fung had the opportunity to serve on a mission trip to Dominican Republic. Dr. Fung along with a team of thirteen student doctors and four doctors were able to serve over 1000 patients in five days! While studying in the US, Dr. Fung was also the president of the Canadian Association of Optometry Students NECO Chapter. Dr. Fung along with her team were able to bridge Canadian optometry to Canadian students studying in the US to continue the connection students had with their peers and mentors back home in Canada.
Book an Appt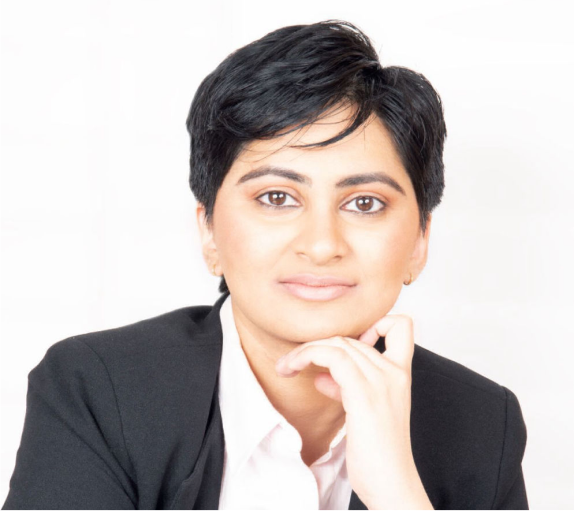 Dr. Patel earned her bachelor of science with honours from the University of Toronto, majoring in neuroscience. She then graduated from the New England College of Optometry in Boston, Massachusetts. Dr. Patel completed an internship with ophthalmologists at Omni Eye Services in Atlanta, Georgia, where she was involved in co-management of patients with glaucoma, cataracts, and retinal conditions such as age-related macular degeneration and diabetic retinopathy. She then had the opportunity to complete an internship at Northampton Vision Specialists in Northampton, Massachusetts where she gained experience with vision therapy and patients suffering from binocular vision disorders. Dr. Patel also completed internships at the West Roxbury Veteran Affairs Hospital and multiple community health centres in Boston, providing a full scope of care to veterans and civilians.

Dr. Patel is registered and in good standing with the College of Optometrists of Ontario and is certified to prescribe Therapeutic Pharmaceutical Agents (TPAs). She is a member of the Ontario Association of Optometrists and Canadian Association of Optometrists. She is certified to practice in the United States as well as Canada. Dr. Patel is interested in vision therapy and keeping up with the latest technology in optometry.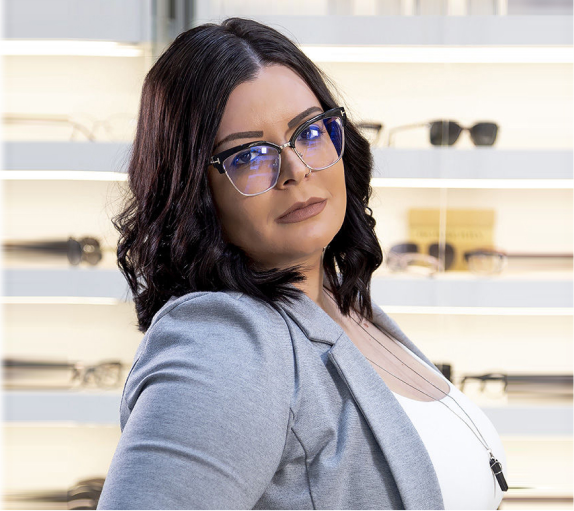 Alessandra Mallia was born and raised in Markham.

She is a Graduate from George Brown specializing in hospitality. Alessandra joined Markham East Vision in 2013. Over the years she has developed exceptional Managerial skills and a passion for Customer Service. Alessandra is fluent in both English and Italian.

"Serving Markham and the surrounding areas on all optical needs is truly satisfying and I am grateful to be part off it .

Alessandra Mailia
Book an Appt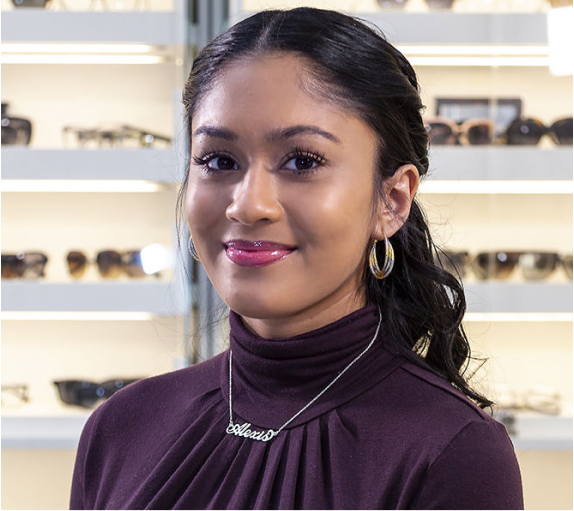 Alexis born and raised in Durham , Joined Markham East Vision in 2018, her passion to be the best she can each day is beautiful to see. With a drive to learn she climbed up the ladder rather fast and to date she is Markham East Vision's Head receptionist .

"I am blessed to be part of Markham East Vision and assist with Patient/Client Needs"

Alexis
Book an Appt
Sunglasses are a necessary part of every wardrobe. Markham East Vision Centre has many sunglasses to chose from for sport styles to fashion sunglasses for your every vision need. Offering Versace , Emporio Armani, Armani Exchange, Vogue, Ralph, Ray-Ban, Sernegeti, Hugo Boss and Dolce & Gabbana.